Welcome
SHDA's mission is to continually improve, through education and services, the proficiency of Security Distributors in order that they are the most effective and efficient conduit to the marketplace.
REGISTER NOW !!
47th Annual Industry Advancement Summit
Monday, April 24 - Thursday, April 27 2017
Pointe Hilton Squaw Peak, Phoenix, AZ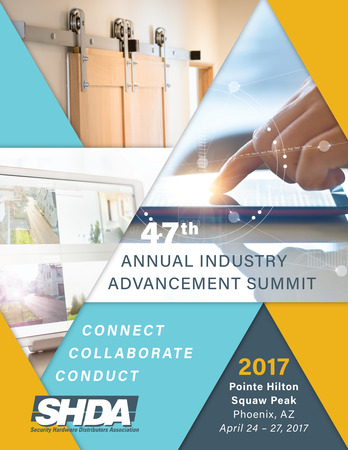 SHDA's 47th Annual Industry Advancement Summit returns to Phoenix, Arizona at the Pointe Hilton Squaw Peak – the ideal venue our members have noted for the quality of networking, education and interchange of ideas that members' have come to value so highly. Here, you can truly, Connect, Collaborate and Conduct – the cornerstones of our Industry Advancement Summit.
For more than 45 years, the annual SHDA Summit has served the security hardware industry by featuring invaluable One-on-One business appointments where leading Distributors can meet with the more than 60 SHDA member Manufacturer partners in one convenient location. This saves your company hundreds of hours and thousands of dollars annually.
Summit Quick Links
---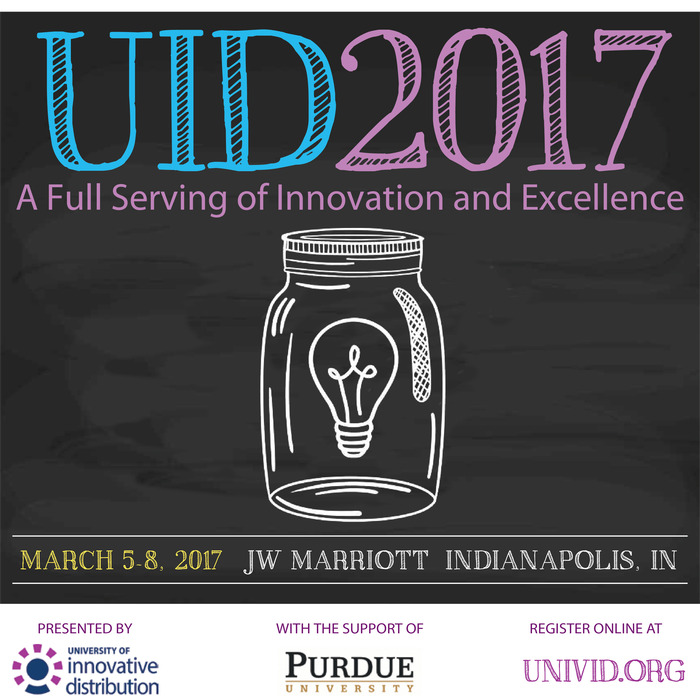 Don't miss the opportunity to attend the University of Innovative Distribution (UID) at a reduced rate. As SHDA is a sponsoring association for this program, Members of SHDA save $1,000 off the registration fee! Join the 575+ distribution professionals from across the world who have already registered and sign up today!

--- Service First Processing (SFP) is a leading provider of credit card and ACH / check processing services. We make accepting credit cards simple, efficient and more profitable for your company. SHDA and SFP have put together a special "members only program" that is designed to reduce your cost of credit card processing while improving your level of service and support.
This new member program can enhance your company's profitability through 3 easy steps:
SFP will provide your company a savings proposal based on your business unique processing needs and our consultative analysis.
If you decide to try the SHDA / SFP program you will be provided with the necessary equipment and training as well as a 60 Day Trial Period.
In addition to your initial cost reduction, ten percent (10%) of the net processing revenue that SFP generates from your account will be rebated back to you on an annual basis.
SHDA Members click here for more details
---
2017 SHDA Summit Guide & Membership Directory
Advertising Opportunities are HERE!
Reach the Leaders in the Security Hardware Distribution Industry and Advertise in the Summit Guide & Membership Directory.
Act now - it's an investment that will create new opportunities in 2017!
---

Featured Partners & Services
News & Info
SHDA is pleased to announce that the organization is now a member of NAM, the National Association of Manufacturers. NAM is the largest manufacturing association in the United States, representing small and large manufacturers in every industrial sector and in all 50 states. Here is access to NAM's weekly Economic Report, as well as the latest Global Manufacturing Update so you can stay on top of industry trends and global marketplace developments. We hope that you find this weekly information useful.
Check out these great ideas to help your dealers better market your business and services.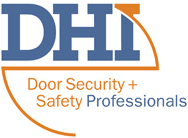 Education is a cornerstone of DHI - the content of our magazine, experiences at our events, variety of classes and technical schools, and opportunities to volunteer as an instructor or author, as well as our credential and certification programs that are highly respected marks of industry expertise. DHI education is important to becoming a door security + safety professional.
Upcoming Events
February 28 - March 2, 2017
Don Buttrey Sales Training Camps
Dayton, Ohio
March 5-8, 2017
JW Marriott Indianapolis
Indianapolis, IN