02/24/2021
ASSA ABLOY Opening Solutions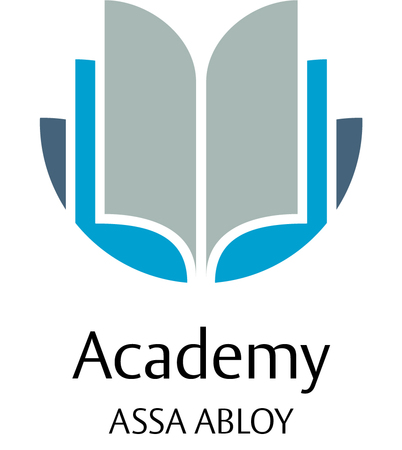 The ASSA ABLOY Academy offers a variety of courses designed to educate on the many door-opening solutions available today. Course content spans multiple topics, including hands-on installation, an overview of various technologies, product brands, and building codes and requirements. ASSA ABLOY Academy strives to make access to training easy, through a variety of delivery methods:
Online, self-guided modules
Virtual, instructor-led courses offered live or as a recording accessible online
Instructor-led at one of our ASSA ABLOY Training Centers or at your facility
Mobile Installation Training Showroom
YouTube Videos
Check out ASSA ABLOY Academy and register for free today!
Training Centers
ASSA ABLOY Academy has seven major training centers in the United States and Canada – each equipped with full-size door labs for hands-on training in a real environment.
Mobile Installation Training Showroom
The Mobile Installation Training (MIT) Showroom offers hands-on introductory door and hardware classes. To book the MIT at your location, contact your local Door Security Solutions representative.
Career Path Management
ASSA ABLOY Academy offers Career Path competency mapping and career path planning for Academy students. Whether requiring doors, frames, hardware, electronics, or basic security education and training, the Academy allows you to assign required online courses due dates for each assignment.
This program is open to most customers in the United States.
This program will allow you to assign courses to an employee with due dates for each assignment
Monitoring completion dates and progress reports are done through Manager Dashboards
Automatic emails are generated to the Manager and Employee for Assigned, Completed, or Uncompleted Training
Managers have a simple My Team page to manage employee's Profiles, View Transcripts and Assign Training
Watch this 4-minute video to see how easy it is to set up!
Career Tracks:
Continuing Education Units
In addition to the ASSA ABLOY Credit Hours issued for any completed instructor led training and online training courses, ASSA ABLOY has also partnered with the following industry associations to provide Continuing Education Units (CEUs) required for state licensing and other purposes.
DHI
Students completing any ASSA ABLOY Academy training module can apply those training hours to satisfy DHI's Continuing Education Point (CEP) requirements.
ALOA
Students completing any ASSA ABLOY Academy training module can apply those training hours toward ALOA AUE credits, used to maintain certification credentials.
For questions or to request more information, please contact academy.americas@assaabloy.com.
Let's get connected! Follow us on social media.